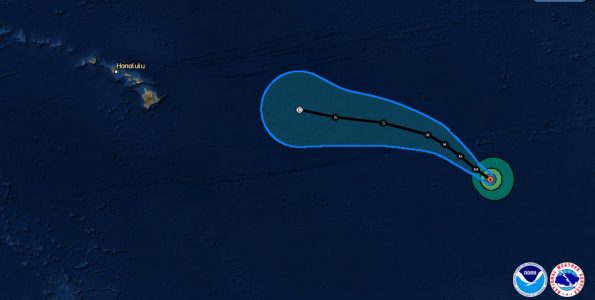 MEDIA RELEASE
Hawaii County Civil Defense audio message
This is a Civil Defense message. This is a Hurricane Fernanda update for Monday morning July 17 at 11:50 a.m.
The National Weather Service reports Hurricane Fernanda is located over 1,500 miles east southeast of Hilo moving west northwest at approximately 9 mph.
At this time, Hurricane Fernanda is weakening as forecasted, and is expected to continue this weakening trend.
It is too early to know what effects, if any, Hurricane Fernanda will have on our island or state.
Civil Defense will continue to monitor this system. Should any threat develop, you will be informed.
The next update is scheduled for Wednesday July 19.