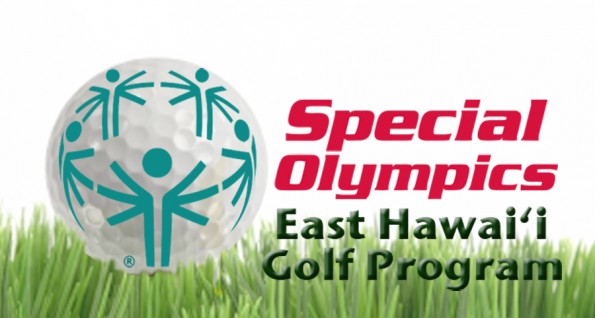 MEDIA RELEASE
Special Olympics East Hawaii Golf has added a new dimension to its 4th annual tournament on Sept. 11.
This year, Waimea Country Club will host the four-person scramble in which each group will have a Special Olympics athlete playing on the team. Entry fee for this fundraiser is $150 per golfer. Special Olympians will not pay.
"We anticipate several teams and expect our Special Olympians will be valuable additions," said George Lewitzki, coach. Lewitzki, who operates Golf Treasures in Hilo, is among those donating prizes for the event.
"The funds raised will help us keep this program alive through the season. The Special Olympians get a great deal out of it, but we all know that golf can be an expensive sport. Not all can afford it." All proceeds go to Special Olympics East Hawaii Golf.
The entry fee includes the round of golf, cart, lunch and 19th hole awards and prizes. Shotgun start at Waimea Country Club is 8:30 a.m. Call Golf Treasures at 961-4653 to sign up for the tournament.