Karin Stanton | Hawaii 24/7 Editor
Kamehameha Schools Kapalama swept the state Canoe Paddling Championship at Keehi Lagoon.
The Kealakehe boys varsity and Hawaii Preparatory Academy squads had to settle for third place honors, while the top Big Island finishers in the girls varsity race was eighth place Konawaena.
Also in the boys varsity hear, HPA came in sixth. And the Kealakehe mixed varsity team hung on the eighth.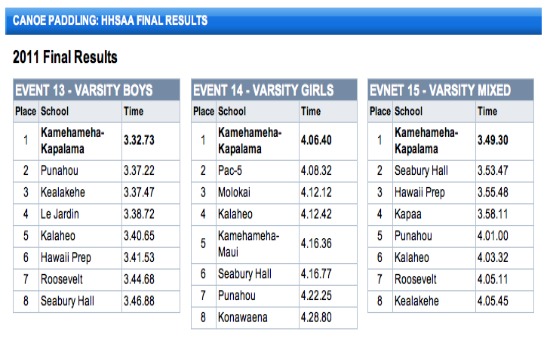 — Find out more:
www.sportshigh.com